The University of Wyoming Archaeological Repository/ Bureau of Reclamation Summer Internship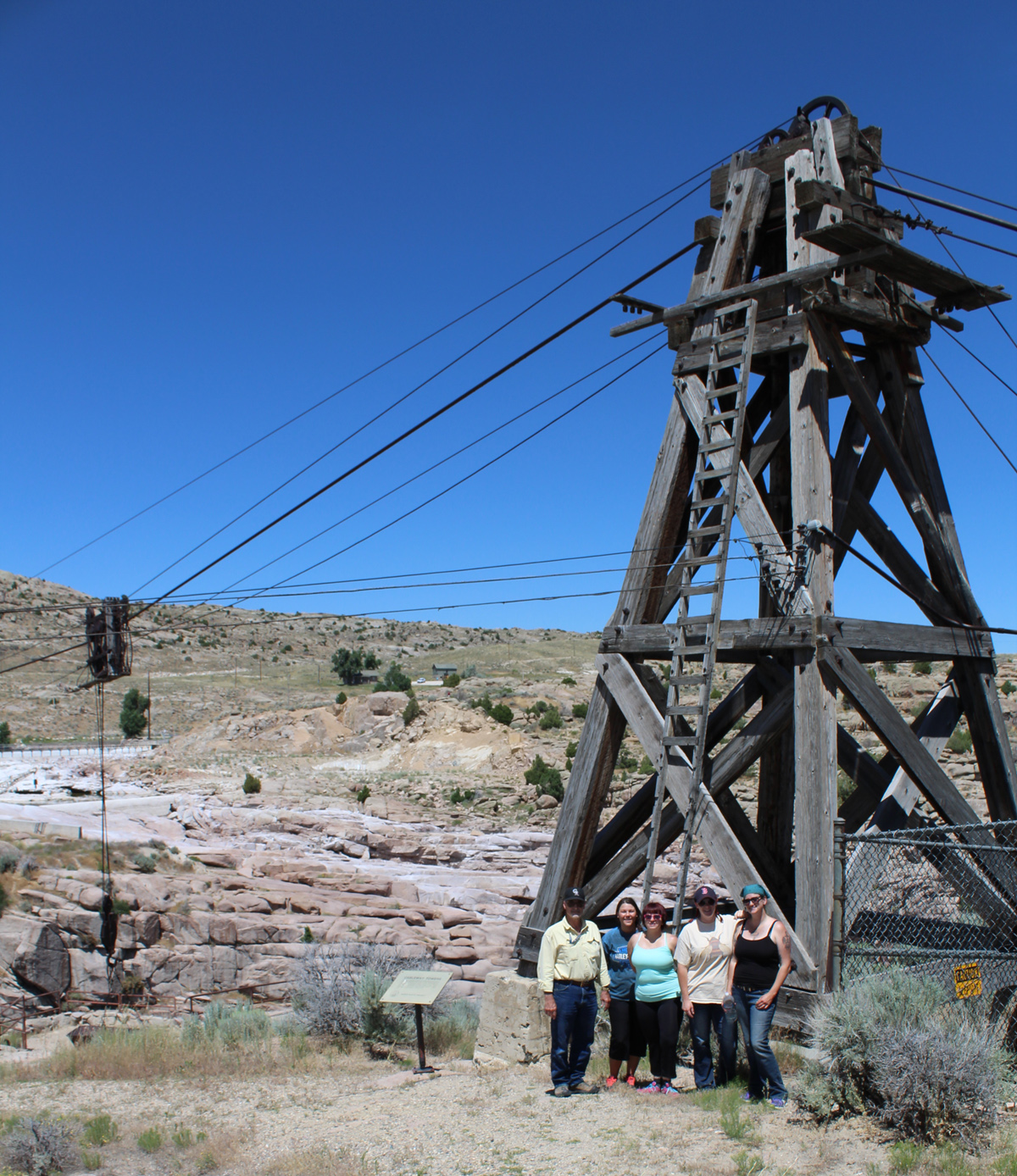 In July of 2016, the University of Wyoming Archaeological Repository (UWAR) partnered with the U.S. Bureau of Reclamation Great Plains Region, Wyoming Area Office, for a collaborative internship program. Four University of Wyoming students, Rachael Shimek, Kathie Beasley, Fallon Judkins, and Meghan Grizzle, spent two weeks learning how to handle museum property according to the U.S. Department of the Interior standards.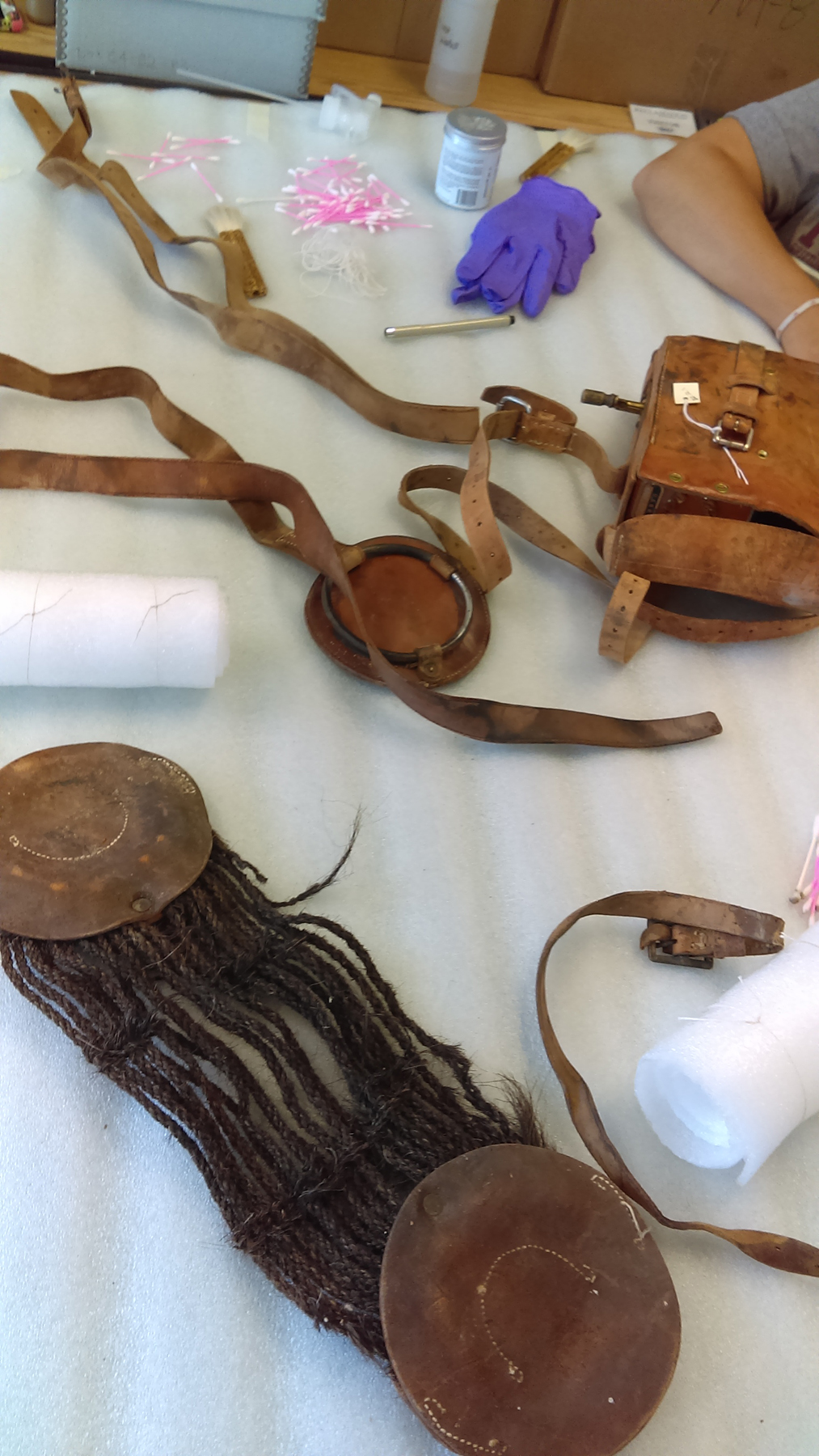 Pack saddle portion and field telephone from Pathfinder Dam
The Pathfinder Dam, originally built between 1905 and 1909, is part of the second-oldest USBR reservoir project in Wyoming and is also on the National Register of Historic Places so it owns lots of materials from the early history of the dam and its later modifications. The students helped the USBR catalog, transport, clean, label, and house the Bureau's museum property relating to the building and history of the Pathfinder Dam and the dam tender's house. A portion of the work involved moving large, awkward, or delicate items such as furniture and surveying equipment and preparing these objects to go into long-term storage at a newly renovated facility in Mills, Wyoming.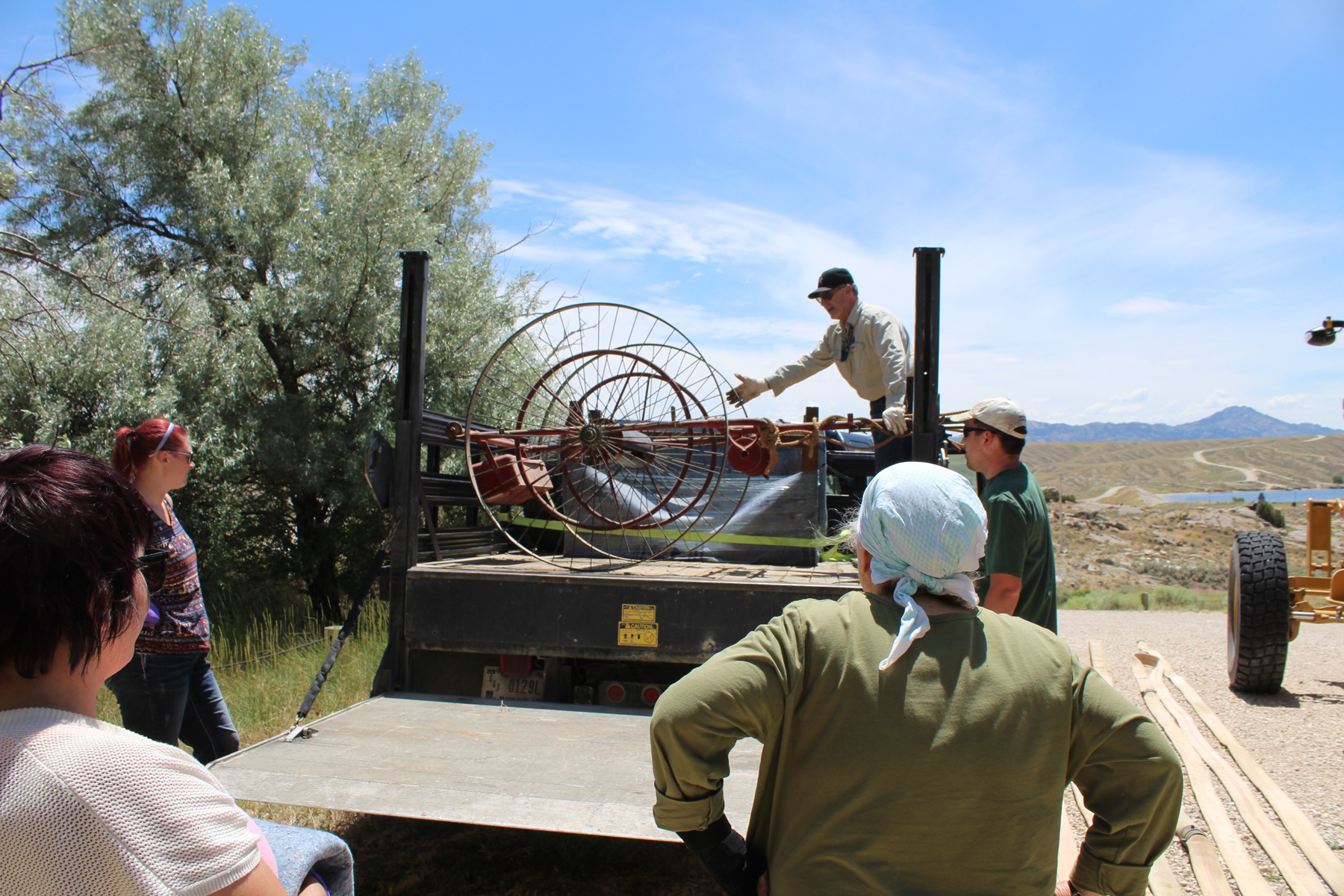 Students moving the firehose cart
The students also learned a great deal about the management of historic materials and their associated records like photographs and journals. Overall, the internship was a successful collaboration between UWAR and a federal agency in which students gained valuable experience working with items and materials not frequently encountered in an archaeological repository. Very special thanks are due to USBR personnel Kate Hogue, Laurie Schwieger, and Dale Austin for their help and support.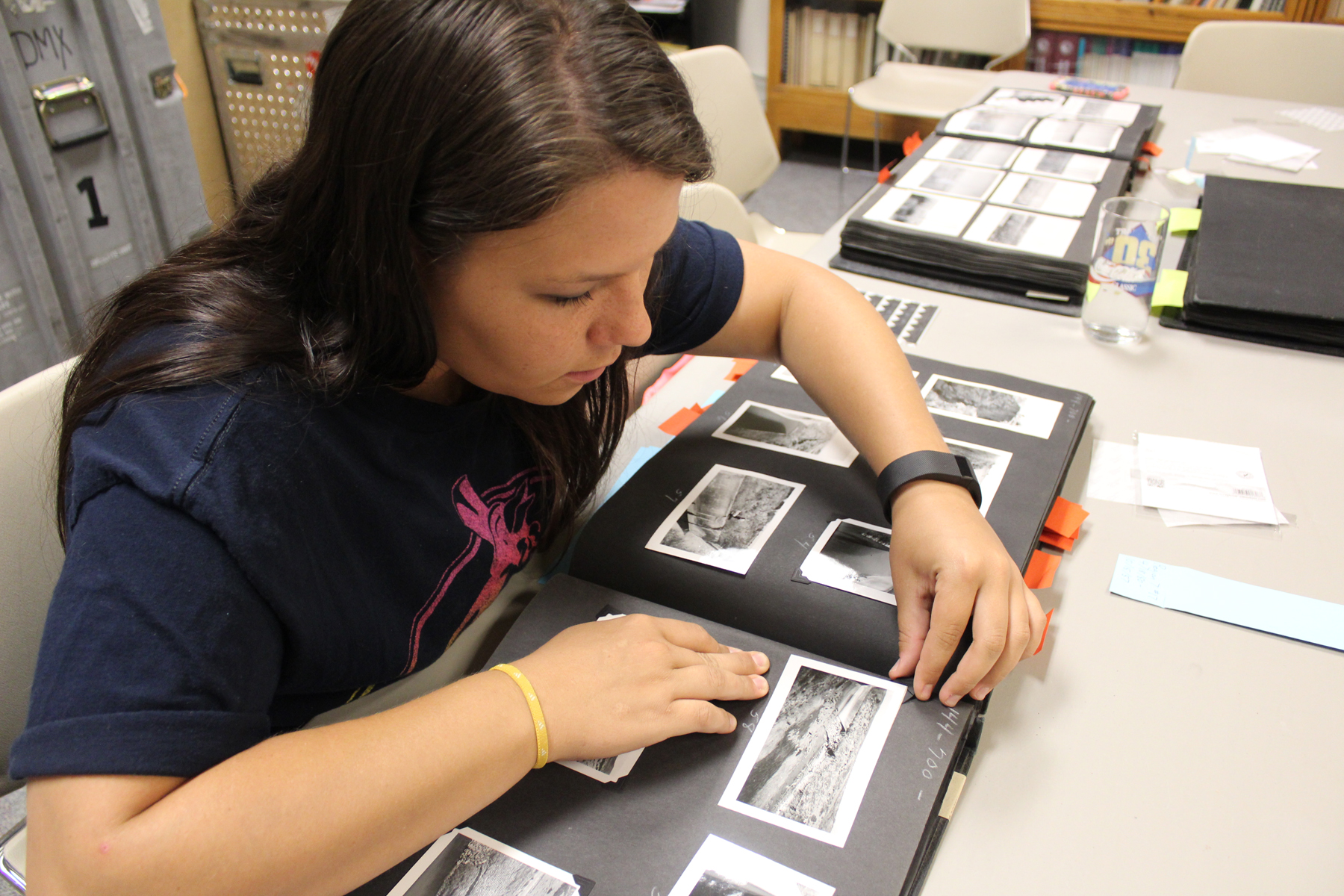 Students archiving photos