Current Research
The Survey Division of the Office of the Wyoming State Archaeologist is currently conducting an intensive cultural resource inventory at Ft. Phil Kearny State Historic Site on behalf of State Parks, Historic Sites and Trails. In 1866 the U.S. Army constructed Ft. Phil Kearny on the banks of Little Piney Creek, about 15 miles north of the present town of Buffalo. Ft. Phil Kearny was the largest of three forts built along the Bozeman trail at the height of the Indian Wars. The fort was abandoned in 1868 as a concession to the Lakota in the 1868 Treaty of Ft. Laramie. The fort itself has been extensively investigated using a variety of remote sensing techniques, and limited test excavations. However, the area surrounding the stockade has not been systematically surveyed. There are two primary goals of the investigation. The first goal is to delineate the actual boundary (distribution of artifacts and features directly associated with the 1866-1868 occupation) of the Ft. Phil Kearny site. The second goal is to identify sites and isolated cultural resources that surround the fort itself, but may not be directly associated in time or space with Ft. Phil Kearny. Work has already begun and will continue throughout the month of May and likely the early part of June.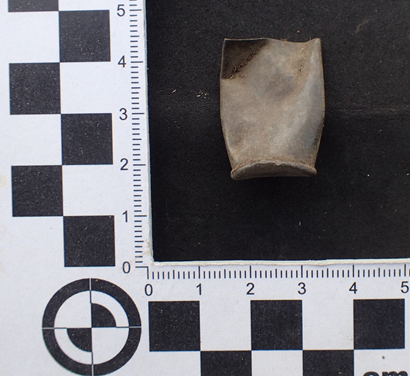 Photograph of 56-52 Spencer rimfire cartridge possibly associated with the 1866-1868 U.S. Army occupation of Ft. Phil Kearney.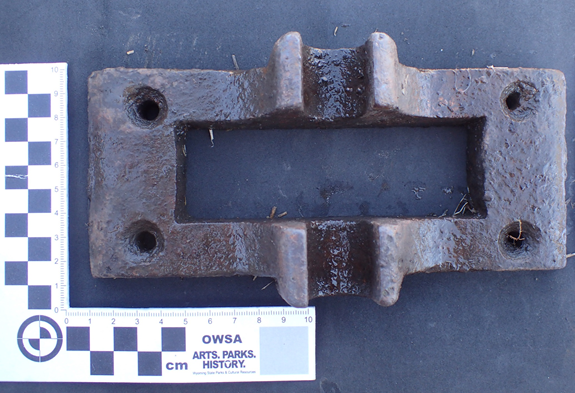 Photograph of machine part from the sawmill at Ft. Phil Kearney.